Name:
The Eight Gates
Rank:
S-Rank
Element:
 N/A
Specialty:
Taijutsu
Handseals:
N/A
Derived Jutsu:
N/A
Damage Output:
N/A
Appearance:
The more gates you open your skin will turn an orangeish Red color and your hair will go straight up.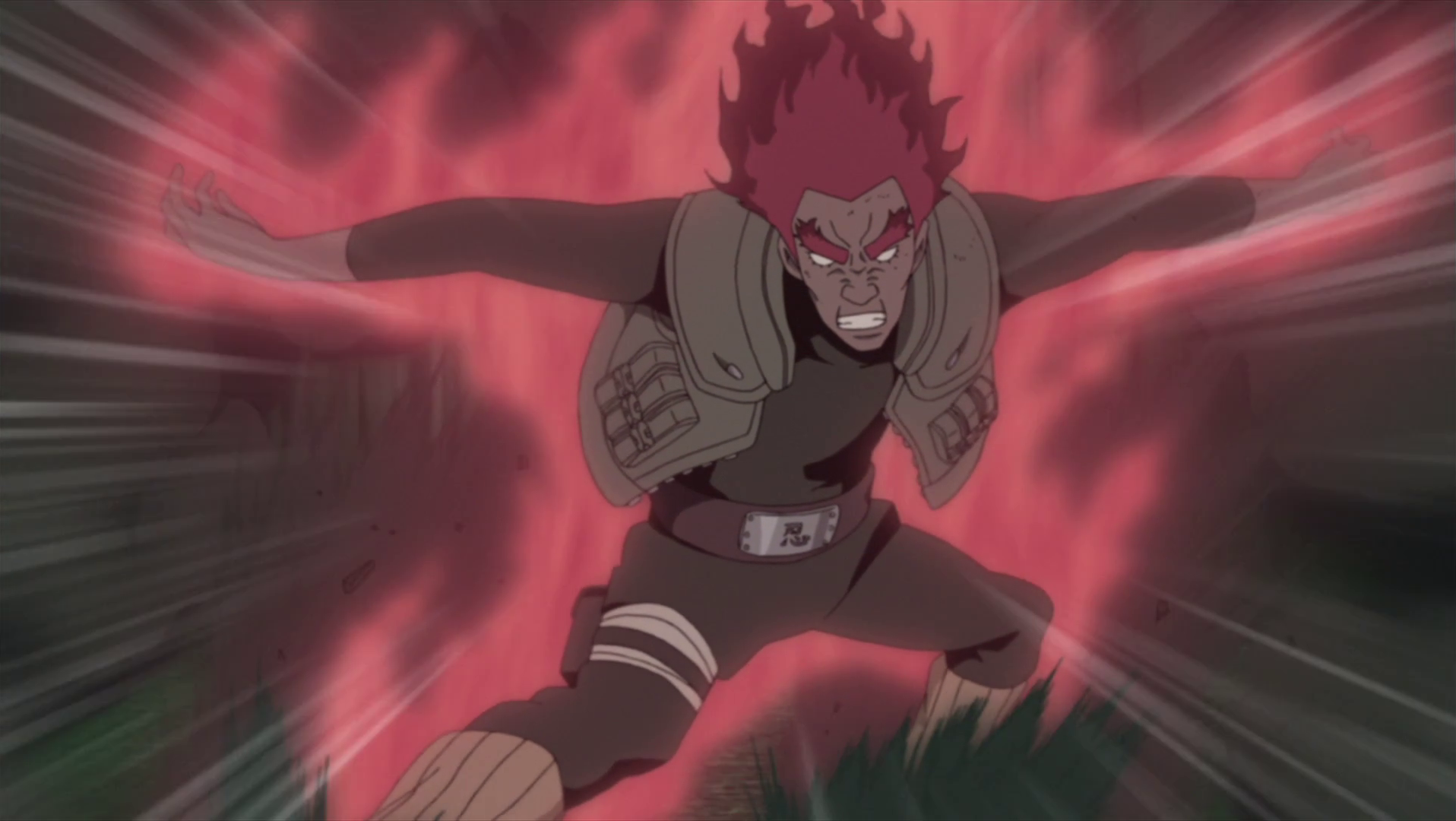 Description:
The Eight Gates is an ability that releases someone's hidden potential temporarily but is an extremely dangerous technique because the eight gates is highly taxing on the users body.  
Character
Specific:
Only 2 people can learn this because it is on the limited list.  
Extra Requirements:
Specialize in only Taijutsu.
Duration:
N/A
Cooldown
:N/A
Range:
N/A
Power:
N/A
Speed:
(N/a
Stat Boosts
:+50 for physical stats each time a gate is opened
Chakra/Endurance Use:
55 CP  per gate opened per post while open
Canon or Custom:
Canon