Name:  Hazy Genjutsu
Element:  Yin
Rank:  C
Spec Type:  Genjutsu
Backstory:  Naruto Episode #145
Appearance: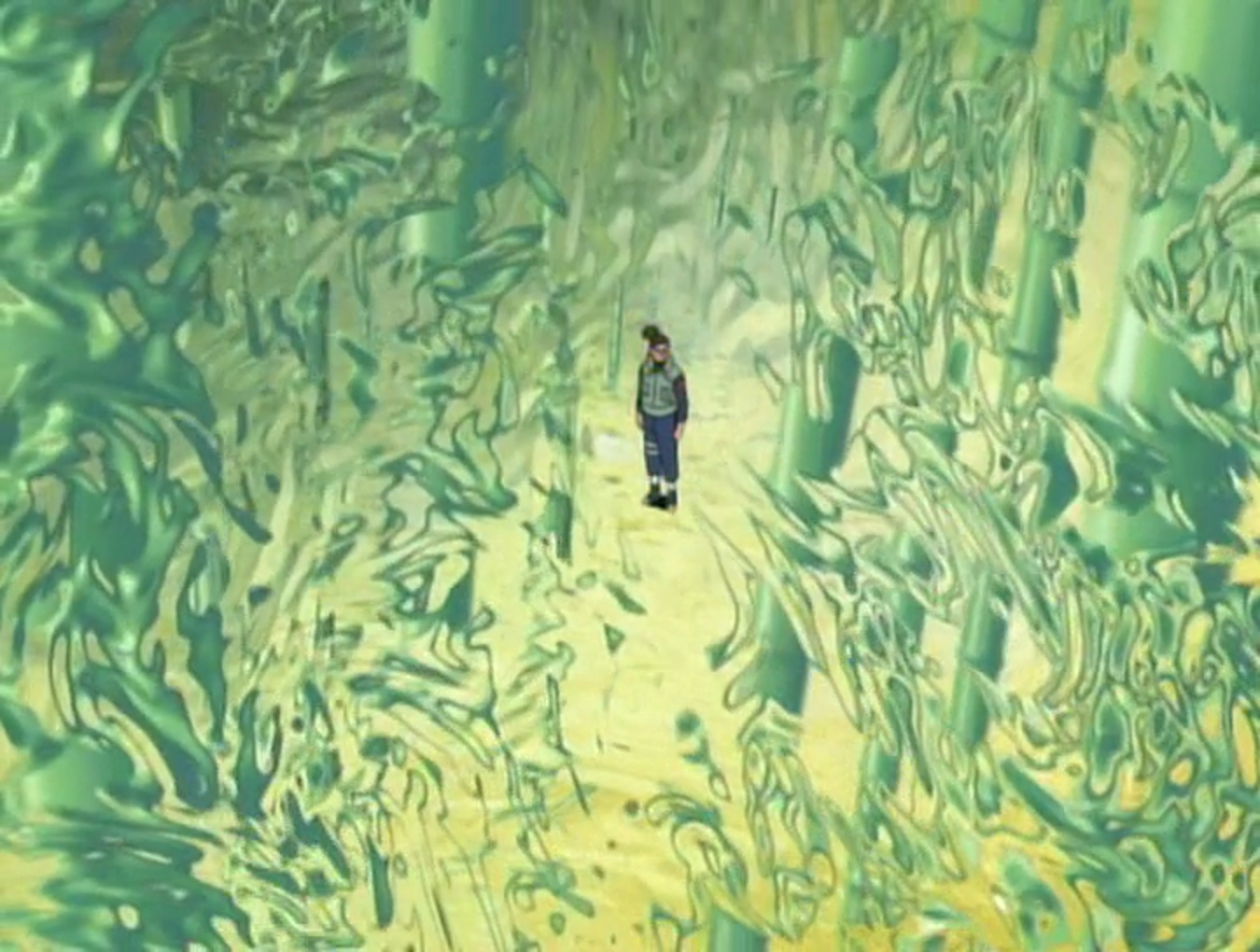 Handseals:  Extends palm towards the target
Duration:  2 post
Cooldown:  1 post
Range:  20 meters
Power:  30
Speed:  
Health:  
Stat Boosts:  
What it does:  After the user extends their palm towards the single target, the genjutsu will take hold of the them, so long as the target is within 20 meters. The genjutsu will place the target in am Amazon like forest setting, after which their body will slowly be pulled in to the giant quick sand trap beneath them, immobilizing them in the real world, as long as they are trapped within the genjutsu. The genjutsu can only trap one target at a time.
This Genjutsu is most effective in an area that matches the genjutsu's setting, giving the user a lesser chance of tipping off the enemy.
Character Specific:  None
Wordcount to learn:  2200
Chakra Cost:  25
Bonus Requirements:  None